If you are plagued by annoying fitness and sport related injuries that are hampering your training program then this is for YOU! DesignED for you by 2x MEN'S JOURNAL TOP 100 trainers in America, Skip Bunton MS, ATC! You will learn how to prevent common injuries that can occur from over training, poor training technique, lack of progression and modification, and poor restorative methods.

EDWIN "SKIP" BUNTON MS, ATC.
Edwin "Skip" Bunton MS. ATC. is the President and Founder of Body Specs, Inc. Skip has over 30 years of experience in orthopedic rehabilitation of sport-related injuries, physical development, and sports performance.
As one of the best known fitness instructors in Ann Arbor, he listens carefully to his clients and biomechanically analyzes the causes of their dysfunction and pain, as well as the ways in which they compensate for them. Using that information and his knowledge of anatomy and physiology, Skip improves athletic performance and rehabilitation of chronic orthopedic ailments that hamper functional progression, especially in sports.
Skip is an education provider for the National Academy of Sports Medicine, National Strength Conditioning Association, American Council on Exercise, and USAT. He's also been voted one of the Top 100 Trainers in America by Men's Journal for two consecutive years. Voted 'Best in Ann Arbor' for personal training 8x. Inducted into the Business Hall of Fame in 2019. He's an award-winning author whose works have been published in the Journal of Athletic Training, Mosby's Yearbook in Sports Medicine, the National Institute of Sports Medicine (United Kingdom) and Athletic Therapy: Health Care Perspectives.
BODY SPECS specializes in:
Functional training!
Physique development!
Post physical therapy programs for all orthopedic injuries!
Strength and conditioning for adult and junior athletes!

Specialized strength and conditioning programs for women and junior female athletes!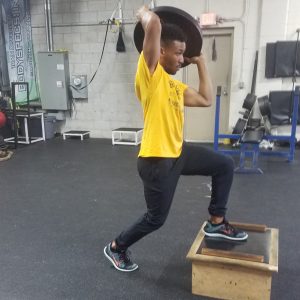 More and more people are training at home. And let's face it, there are times you just don't feel like going to the gym because of time, or you JUST. Don't. Feel. Like. It.! So why not have access to do it anytime you want! BUT if you want to train at our award-winning facility, you can do that too! 
That's why programs like PELOTON, TONAL and other online programs are so popular. BODY SPECS is going a couple of steps further by offering you this incredible access to our award-wining training, injury prevention/management, food menus and grocery lists! B O O M! So all you do is WIN!! Wait…There's more!!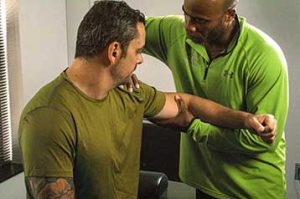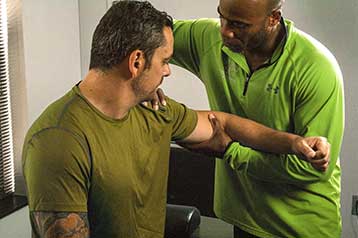 With the rise of CROSS FIT and other popular training systems on and off line, there is no doubt that injuries can happen even with GOOD technique! There are very few programs that are dedicated to improving training programs by providing injury prevention and management strategies into your training program without sacrificing intensity.
I have spent my entire career in the prevention, management and treatment in sports/fitness related injuries with ALL levels of athletes of ALL ages! I have taken the best of my 30 years of innovation and experience to bring you a very different look at training and fitness. I bring you a unique perspective from my years in sports medicine that involved designing post surgical programs for the spine, shoulder, knee and ankle.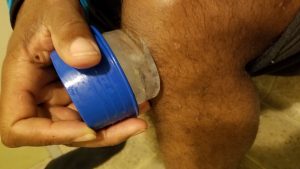 Another advantage of this program is it offers alternatives to popular lifting techniques. These can be used to give you a 'different' feel for a better, functional training experience. So no matter how basic or advanced your training is, this program has EVERYTHING you need. (I am still uploading original techniques!)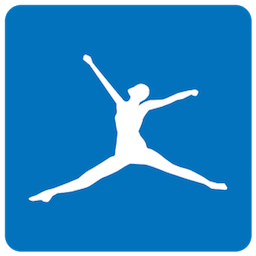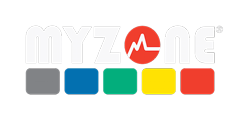 YOU can even sync My Fitness Pal, MYZONE, or Fitbit with this fitness platform!  So no matter where you train you will be able to monitor your progress with these apps!
THE FINE PRINT! NO JOKE!
*Results may vary. I am VERY good at this. BUT if you don't FOLLOW instructions, YOU. WILL. FAIL! This is work and your commitment counts. YOUR COMMITMENT! I have taken great pains to deliver a great product: 30 years worth of experience and knowledge. This will work IF YOU work it! You must inform us of food allergies, medications, if under current physical therapy or other restrictions. This program is NOT a substitute or a prescription to resolve ongoing health issues of ANY KIND. If you have not had a physical in the past year, it is recommended you get one prior to starting this program. BODY SPECS is not responsible for ANY injury sustained during the execution of techniques OR pre-exsisting orthopedic conditions or all other conditions you are currently managing. If you are not comfortable with technique, you can email, text or video us to ensure proper coaching. Executing technique OTHER than what is instructed, on video and captions indemnifies BODY SPECS and its staff of any wrongdoing or incompetence and you agree in accordance with these terms to indemnify BODY SPECS of lawsuit. Use common sense, contact your doctor and follow the program as instructed and you will find great success! This program is designed to provide you with healthy choices in the field of weight loss, sports performance, sports injury management/prevention, proper stretching and overall wellness. This program can be supplemented with other training programs you may be currently involved with. Those who are able to visit our on-site facility can receive a more comprehensive exercise instruction and orthopedic injury assessment. Must comply with all coaching sent to trainee. MUST attend ALL scheduled sessions when and if scheduled and follow all online instructions that will be sent on a regular basis during 3-day trial. Credit cards are NOT charged till 3-day expires. Contact 734.260.3561 to cancel card before then. Failure to do so will result in refund less fees/taxes/merchant charges.
Training sessions can be scheduled on www.bodyspecs.net
CONTACT US TODAY FOR MORE INFO!!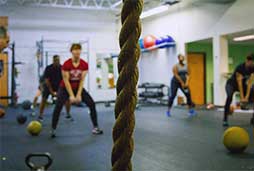 I am so confident you will fall in love with this program that I GUARANTEE results! I've done all the heavy lifting to bring you this special program to ensure that this is the most comprehensive program ever offered. You get coaching online or onsite! Great selection of foods from paleo, to vegetarian to low carb/low fat. This 3-day FREE program has ALL the stuff that success is made of: great training, great food menus, great coaching, world's simplest meal plans for PALEO, VEGETARIAN, LOW CARB, and LOW FAT meals and TOTAL ACCESS 24/7!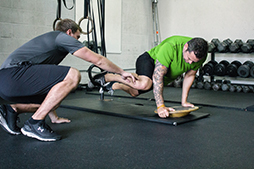 WHAT YOU CAN EXPECT:
✔️Massive Results
✔️Massive Support
✔️Massive Enjoyment
✔️Massive Life-Changing Experience
CONTACT US TODAY FOR MORE INFO!!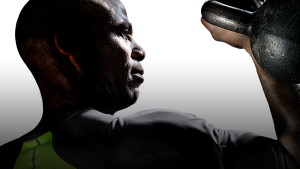 Here are just a few of some very revealing text and video TESTIMONIALS!!
"I started going to Body Specs two years ago. I went to Body Specs when two of my children started training there to improve their overall athletic performance. Prior to starting at Body Specs, I was attending another local gym, but I had not been noticing any real results. I had (and still do) some weight to lose when I started at Body Specs, but I also wanted to improve my overall physique. Over the past two years, my overall strength and the tone of my body has improved significantly. By the direction of Skip, I incorporated a new way of eating, which combined with my workouts starting seeing real results. I recently went to Disney World and was pleased with my overall endurance and stamina. In the past, I tended to lag behind my family, but not this time! I feel great and am looking forward to losing the rest of my weight and continuing to improve my overall health and physique." – CLAUDIA H.
---
https://youtu.be/iZNd8uUF25M&list=PLA715DD323BFD6C3A&index=2
---
"My relationship with Body Specs started with wanting more mobility in my golf swing and it turned into so much more. About 20 years ago I was a Professional Firefighter/Paramedic and competitive amateur golfer. My golf coach recommended Body Specs to increase flexibility to improve my golf swing. At this time I had been dealing with back pain for the past 2 years that 2 Doctors and 3 Physical Therapists had yet to fix. My first meeting with Skip was a life changer. In our initial consultation, he asked if I had any injuries and I told him of the back pain and spasms. I described the type of pain and when it seemed to
get worse. Skip's reply was "it's not your back that's causing the pain, it's your shoulder." Now I won't go into the boring medical explanation but in ONE session, 95% of my back pain was gone. It was amazing. In a short time training my back pain was completely gone. But that's not all. On multiple occasions, I sustained injuries on a fire or rescue scene. Most times with the expertise of Skip and his staff, my recovery was extremely fast without losing any time on the job. Twice surgery was recommended and both times Skip and his crew were able to rehab my injury avoiding surgery. I have since retired from the fire service and now a PGA Professional teaching at a golf academy. Training at Body Specs has been great for my game. My swing speed went up nearly 10 M.P.H. and for a golfer, that's a big jump. I'm also able to practice and play without fatigue or pain. The staff is friendly, knowledgeable, and they make training fun. I've been training with them for a long time and no 2 workouts are the same. The
variety keeps it fresh. Joining Body Specs was one of the best decisions I've made" – JIM Y.
---
---
"I would actually say that my story is only just beginning. I have been suffering from some acute and lingering lower back pain for several years now, which recently manifested itself in a really angry hamstring as a result of an injury in a soccer game. I was looking for relief, and more importantly, a solution. I was referred to Skip and the Body Specs team by a friend (who is also a trainer) who had worked with Body Spec team to recover from their back injury. I visited Skip for a consultation and discussed in detail what was going on, and he offered up some hypothesis as to what is causing my symptoms which made a lot of sense to me, and discussed how we could start to work for long term solutions. Following the consultation, Skip asked me how many sessions I would like to explore a week; I kind of sheepishly said that 2 per week sounded good (not really knowing even what I was getting into yet)….Skip kind of grinned, and signed me up for 3 training sessions the next week.
I have been working with Skip and the Body Spec team for about 2 months now. The on-boarding process was great, the team and the other clients created a very welcoming environment. For my personal experience Skip and the team have been very thoughtful and intentional about developing the sessions to help me manage my symptoms, and still allow me to maximize the return on my training, and hopefully resolve my symptoms long term. What I like most about the experience so far, is that as a former cross-fit head, the workouts have the same cross-fit feeling to me, but are done so in more controlled environment, while keeping a watchful eye on me to make sure I am doing everything right to avoid further injury. Skip has also been very intentional about giving me additional stretches and recovery exercises that I can do at the gym or at home to further manage my symptoms, which I have greatly appreciated.
At this stage of my journey, I am finding that the days I train with the Body Specs team, I feel the best, with the fewest symptoms. The symptoms slowly creep back in after a few days, only to dissipate once I get back in. This early progress makes me optimistic that I can find long term relief for my symptoms in injury through this process.
Overall, I have had a great experience, and I look forward to continuing the journey. Also, the soundtrack in the morning is dope….90s hip hop for days."- BAYLEN S
---
---
"I can't explain how much of an impact Body Specs has had on my quality of life. In fact, without Body
Specs, I am not sure I would be at my current level of recovery and progress after my total knee
replacement. I had the replacement in May of 2019 at the young age of 50. The surgery went
well, despite the significant amount of scar tissue from the prior surgeries. However, the recovery and
rehabilitation was a challenge that I never expected or imagined.
I started my rehabilitation with the traditional physical therapy regimen, but made little progress over
the first 4 weeks. It wasn't until my physical therapist told me I may never be able to ride a bike again
that I knew I needed something different. So I reached out to Skip at Body Specs whom I've known for
many years. I knew he was the person that could help me and I haven't been disappointed.
Skip saw me immediately, evaluated me and we began training. Over the past several months not only
have I regained strength and range of motion to my knee but my overall fitness has improved. As usual,
Skip's focus is on the entire body and how it interacts with the injured area.
I am forever grateful for his knowledge, his staff's knowledge, their kindness and innovative training" –LINDA P.
THE FINE PRINT! NO JOKE!
Results may vary. I am VERY good at this. BUT if you don't FOLLOW instructions, YOU. WILL. FAIL! This is work and your commitment counts. YOUR COMMITMENT! I have taken great pains to deliver a great product: 30 years worth of experience and knowledge. This will work IF YOU work it! You must inform us of food allergies, medications, if under current physical therapy or other restrictions. This program is NOT a substitute or a prescription to resolve ongoing health issues of ANY KIND. If you have not had a physical in the past year, it is recommended you get one prior to starting this program. BODY SPECS is not responsible for ANY injury sustained during the execution of techniques OR pre-exsisting orthopedic conditions or all other conditions you are currently managing. If you are not comfortable with technique, you can email, text or video us to ensure proper coaching. Executing technique OTHER than what is instructed, on video and captions indemnifies BODY SPECS and its staff of any wrongdoing or incompetence and you agree in accordance with these terms, you indemnify BODY SPECS of lawsuit. Use common sense, contact your doctor and follow the program as instructed and you will find great success! This program is designed to provide you with healthy choices in the field of weight loss, sports performance, sports injury management/prevention, proper stretching and overall wellness. This program can be supplemented with other training programs you may be currently involved with. Those who are able to visit our on-site facility can receive a more comprehensive exercise instruction and orthopedic injury assessment. Must comply with all coaching sent to trainee. MUST attend ALL scheduled sessions when and if scheduled and follow all online instructions that will be sent on a regular basis during 3-day trial. Credit cards are NOT charged till 3-day expires. Contact 734.260.3561 to cancel card before then. Failure to do so will result in refund less fees/taxes/merchant charges. Training sessions scheduled on-site can be done at www.bodyspecs.net