VOTED 2X MENS JOURNAL TOP 100 TRAINER & Voted 3x Best of Ann Arbor for personal training
Come on into BODY SPECS and experience what has made us an award-winning training facility! 
Get your first class and a personal-training session for FREE!
Our flagship program is dedicated to common injuries of the female athlete and how to prevent and manage them. This, combined with our signature sports performance training programs, is sure to put you way ahead of the competition!
Help prevent and manage sport-related injuries while optimizing athletic performance
Improve athletic restoration to sustain optimal performance
Improve multi-directional agility which is keystone for reducing injuries
Introduce upper and lower body functional strategies to keep you in play and perform with maximal output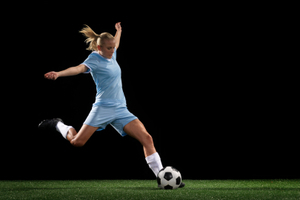 This is not a workshop, camp or CrossFit-based program. GCA is a specially designed training environment created to improve 'eccentric power' and multi-directional control which is the keystone for reducing injuries to both the lower and upper extremity and the spine.
Throughout our 27 years of experience in training and rehabbing female athletes, we have developed innovative, progressive, and challenging strategies to reduce injury while stimulating growth in their performance.
This program is offered all year long. Please feel free to email or call for further information. We train teams as well. Call for a group rate and we can customize a winning program for you based on the type of athletes you have.
Come on into BODY SPECS and experience our award-winning training programs. Your first class and a personal training session are FREE! You have nothing to lose but weight and muscle to gain! CALL (734) 827-2744 TODAY!
Mention this ad to receive a special discount and $5 off our popular BSI performance t-shirt!
 CONTACT US!
Our team is ready to help build you up and provide the experience you deserve. Please call us today or stop by our facility and say hello. Contact us for more information on our FREE TRIAL.
Our Location:
3796 Plaza Drive
Ann Arbor, MI 48108