VOTED 2X MENS JOURNAL TOP 100 TRAINER/ & Voted 3x Best of Ann Arbor for personal training
Skip is the most qualified in the science of optimizing athletic performance and sports injury management & prevention! We also specialize in training junior athletes from age 8. We guarantee our program will put you at that 'next level' of athletic performance!
FREE 7 DAY ONLINE TRIAL
Learn original innovative training upgrades to reduce, manage and prevent injury. THIS IS NOT ANOTHER PERSONAL TRAINING program!
TRAIN DIFFERENT! TRAIN BETTER is specifically designed to teach you how to reduce your injury risk in training and sport. My techniques have been successfully used to improve, enhance, training and conditioning programs for the past 30 years!
FEATURES:
>Skip Bunton MS, ATC 30 yr experience on how to prevent and mange common sport and fitness injuries
>* FREE 1x ZOOM consult! No gimmicks!
>REAL time coaching. This means you talk to Skip via ZOOM up to 12 times/month*
>How to transition from a traditional physical therapy program to your normal training intensities without re-injury!
>Learn how to augment your current training program to improve performance goals!
>Learn he difference between injury and bad biomechanics
> Learn better ways to stretch common muscles that get injured or become 'dysfunctional!
>…and so much MORE which you learn in your 1X FREE ZOOM consult!
SIGN UP TODAY! for your FREE CONSULT!
Another advantage of this program is it offers alternatives to popular lifting techniques. These can be used to give you a 'different' feel for a better, functional training experience. So no matter how basic or advanced your training is, this program has EVERYTHING you need!
CONNECT with ADD-ONS!
YOU can even sync MY FITNESS PAL, MYZONE, and FITBIT with this platform! So no matter where you train you will be able to monitor your progress with these apps!
*The number of ZOOM coaching update/rechecks
varies based on what program you purchase. The FREE 1X consult is to determine if this program is for you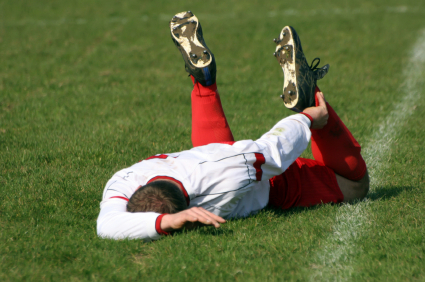 I have treated and evaluated thousands of athletes with injuries and the common factor without a doubt are poor training mechanics & methodology, over training, dated stretching that can predispose you to injury and quite frankly so called internet experts! Simply running and lifting weights is NOT HOW TO TRAIN    you  MANY fitness and sport related injuries are preventable!
My business and expertise is in sports performance and sports injury management.    We are educational providers for American College of Sports Medicine, National Strength and Conditioning Association and the National Academy of Sports Medicine. In short, we TRAIN the trainers!